TRANSLATIONS TRANSLATION, INTERPRETATION, LECTOR
Good expertise is usually crucial for high quality translations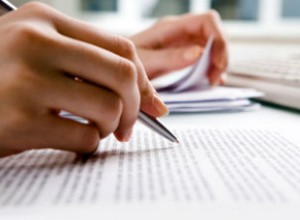 No translator, interpreter or editor can cover any field of study. Modern life with its multitude of highly specialized disciplines requires a high level of knowledge and vocabulary of translators, interpreters and editors. Each of our service providers has experience in other fields.
The advantage of working with Translax24 SarL. is obvious:
You can order all translations, interpreting and proofreading via a central provider – no matter what language or discipline. We provide you with the right service provider for every field of study!
Here is an extensive list of our disciplines
Plant Construction, Employment Services, Architecture, Astrology, Audio Engineering, Auction, Foreign Trade, Automotive, Bank, Construction, Funeral, Mining, Education, Biology, Biotechnology, Accounting, CAD, Chemistry, Surgery, Coaching, Computer, Design, Direct Marketing, Detective Agency, Printing , EDP, retail, electronics, electrical engineering, energy technology, food and drink, vehicle construction, film, finance, fitness, floristry, aircraft construction, research, training, photography, leisure, gastronomy, building services, genetic engineering, geography, German studies, health, (large ) Trade, Crafts, Hardware, Hobby, Building Construction, Woodworking, Real Estate, Industry, Information Technology, Engineering firms, Internet, Journalism, Law, Cartography, Automotive, Children, Cooking, Cosmetics, Culture, Art, Agriculture, Food, Logistics, Aviation, Marketing , Mechanical engineering, Mathematics, Media, Medicine, Exhibition stand construction, Metal construction, Military, Fashion design, Multimedia, Music, Nature, Optics, Pedagogy, Patent, Recruitment, Pharmacy, Pol quality assurance and testing, law, travel, religion, restaurant, broadcasting, rehabilitation, acting, shipbuilding, jewelery, shoes, shopping, software, sociology, sports, tax consultancy, textile industry, word processing, theater, theology, civil engineering, animals, animal husbandry , Tourism, tv, environment, entertainment, accommodation, holiday, association, sale, publishing, transport, rental, insurance, distribution, (public) administration, web design, wellness, advertising, business, dental technology, journal.